Valves - Cylinder High Pressure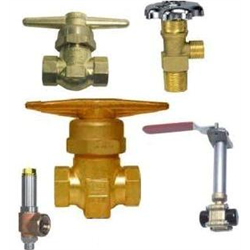 We are now a Sherwood Master Distributor! RMI is your one-stop source providing parts and accessories for all your Cylinder Valves requirements. RMI offers a full line of:
Cylinder Valves for Acetylene
Cylinder Valves for Chlorine
Cylinder Valves Residual Pressure in Brass and Chrome Body
Cylinder Valves Industrial Brass and Chrome Body
Cylinder Valves Medical Post Style / with Toggle

High Pressure Master Valves
Cryogenic Valves - Short and Long Stem
Herose - Check Valves, Globe Valves, Diverter Valves, Safety Valves
Ceodeux - Brass Acetylene Valves, Chlorine Valves, Valve Diaphragm Seal for High Purity, Lecture Bottle, High Pressure Brass and Chrome Valves, Residual Pressure, Medical Post Valves, Medical Post Valve with Toggle
Solenoid Valves - AC Operations and DC Operations
Need additional help? Call 800-264-7793 and we'll help you find the cryogenic or high pressure valve for your application.