Gauges - Pressure and Volume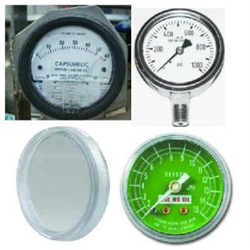 RMI is your one-stop source providing parts and accessories for all your pressure gauge application needs. RMI offers a full line of:
Brass Gauge
Stainless Steel Gauge
Differential Pressure Gauge

Pressure Gauge - Capsuhelic Differential
Process Gauge - Solfront
Medical Gauge
Need additional help? Call 800-264-7793 and we'll be happy you find the exact pressure gauge or accessory you are looking for.