Fill Plant Supplies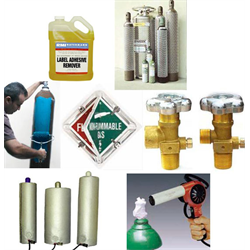 RMI is your one-stop source providing parts and accessories for all your Fill Plant Supplies requirements. RMI offers a full line of:
Cap Wrench
Cavagna Cylinder Valves
Cellulose Band
Cylinder Cap Netting
Cylinder Netting
Cylinder Status Tags
Cylinder Paint

Heat Gun for Shrink Wrap
High Pressure Cylinder Caps
Medical Valves - Yolk Style
Neutra Green Cleaner / Degreaser
Dust Covers for CGA Valves
Shrink Wrap - Full Cylinder & Sleeve
PTFE Tape & PTFE Paste
Need additional help? Call 800-264-7793 and we'll be happy to assist you with your Fill Plant Supplies needs!