Krytox Grease, Oil, and Vacuum Pump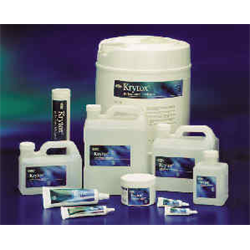 RMI is a supplier of Dupont's Krytox Grease and Lubricant line of products. From aerospace to industrial, Krytox makes it, and we stock it.
If you have any questions or need help ordering Krytox Grease and Lubricants, please give us a call at
800-264-7793
.
Feel free to visit our Dupont Krytox informational site as well:
Dupont Krytox Grease
.